Motor carriers are in a relentless cycle of recruiting and hiring drivers from the same CDL labor pool. This cycle may soon end, says a founder of a technology startup, who envisions the transportation industry using a shared workforce of drivers on demand.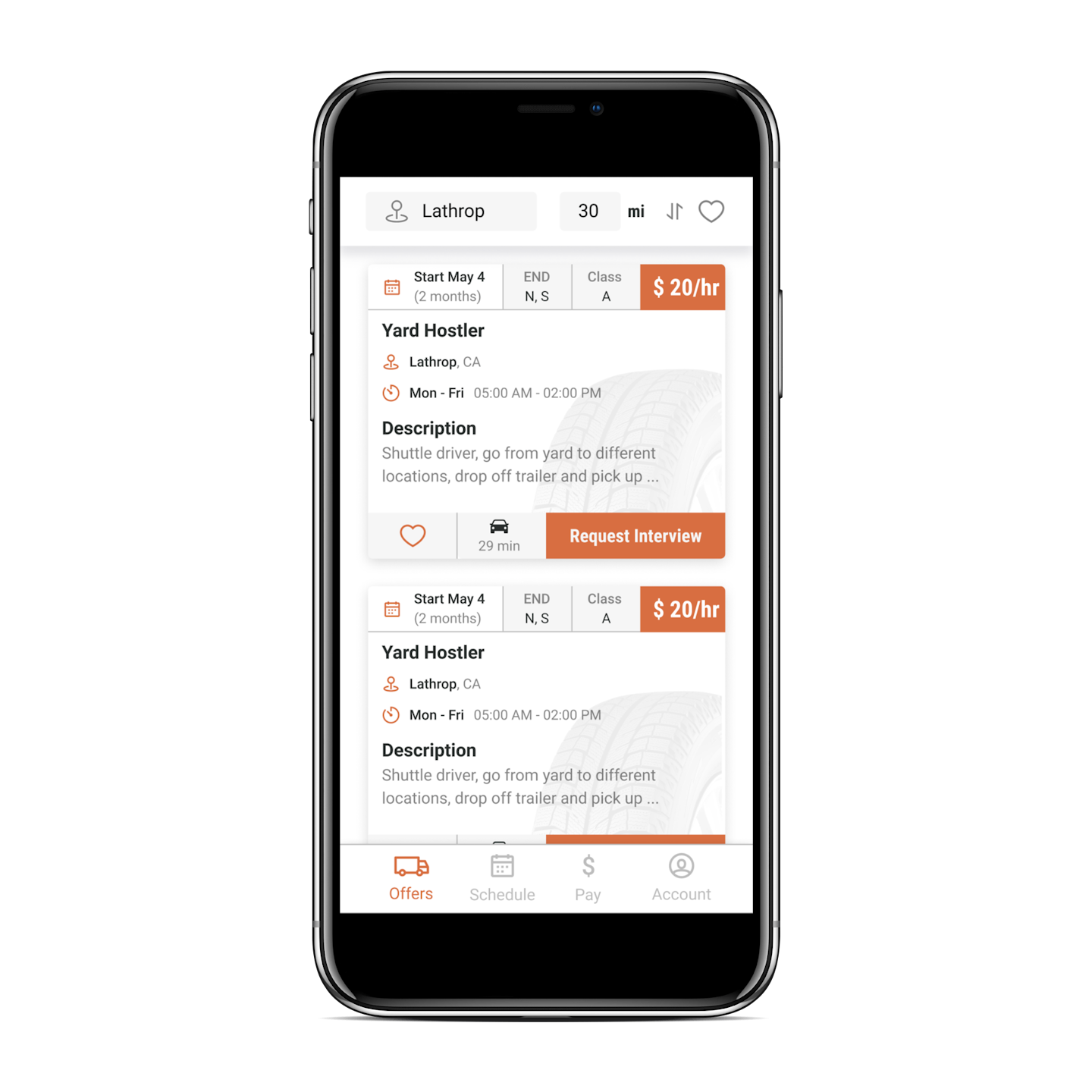 Drivers use Haul's mobile driver app to look for their next work assignment.
"The direct hire is becoming a thing of the past in my opinion," said Tim Henry, chief executive of Haul. "That is a big bold bet we are making."
Haul is not betting on autonomous vehicle technology but an employment platform it developed to connect trucking fleets to CDL drivers. Haul is the employer of record for drivers using the platform, who it sublets to fleet customers on a short-term basis.
Henry sees a technology-enabled driver leasing model as an opportunity to lower turnover costs for fleets, which industry estimates peg at between $10,000 and $15,000 each time a replacement driver is recruited, trained and onboarded.
He also sees an opportunity to help fleets more effectively manage their labor supply. During the COVID-19 pandemic, many fleets had to make labor adjustments for market conditions. Some went on a hiring spree while others implemented layoffs. Both routes increase costs and liabilities.
Fleets could also eliminate their costs for "sharing" drivers whenever they win or lose a dedicated shipper account.
Drivers who are leased to a carrier can stay with the freight and continue working for a different company, as a Haul employee, rather than getting laid off and going through a new carrier's hiring and onboarding process and losing their previous HR benefits and technology tools.
Clearing legal hurdles
In March, Haul co-founders Tim Henry and Toan Nguyen Le closed on an initial financing round led by GFC with participation from Hack VC and angel investors to build the first version of Haul's platform.
The startup had to navigate a labyrinth of employment laws and DOT regulations to manage driver qualifications and hours of service compliance. As a technology company, it also had an operational challenge to solve for dispatching drivers to various fleets and sharing information.
"On the legal side, we spent lot of time with lawyers. We are aware how trucking has been a target for employment misclassification," Henry said. Starting the business in California could help it steer clear of legal landmines since the Golden State already has the toughest employment laws in the nation.
"Everything else would be easier," he said.

Tim Henry, CEO of Haul, was an advisor to several well-known technology companies in the trucking industry before working for Uber Freight and then co-founding Haul.
Drivers interested in working for Haul complete an online application and are then "rigorously vetted" for qualifications and how they fit with the company, he explained. Once a hiring decision is made, drivers become full-time W-2 employees of Haul and earn competitive pay and benefits.
Haul onboards drivers remotely by assigning them four hours of training courses from Instructional Technologies, Inc. Drivers complete the training with Haul's mobile driver app. They use the app from day one to clock in and out and track their earnings as well. Haul pays an hourly rate with weekly settlements.
Drivers get to choose their own work schedules and assignments, moving between short term but higher paying work assignments. Overall, drivers make more money working for Haul than they would as a direct employee of a fleet customer, he said, because fleets pay Haul a premium for short-term labor contracts.
Two weeks before a work assignment ends, the driver app highlights other opportunities to continue with full-time employment throughout the year.
Focusing on drivers
Henry and co-founder Toan Nguyen Le met at Uber Freight in 2017 when the company's raison d'état was to create a digital freight matching platform and combine it with autonomous vehicles to revolutionize the over-the-road trucking market.
Nguyen Le came from Uber's rideshare business and joined Uber Freight as a software engineer to develop online tools for carrier onboarding and lead expansion into Europe and Canada. Tim Henry worked in operations, product and business development at Uber Freight after a career that included stints as an advisor to technology companies in the transportation industry.
In the summer of 2018 Uber Freight cancelled its autonomous truck business while the brokerage side continued to focus on optimizing the shipper-to-carrier relationship.
The Haul founders are taking a completely different approach by emphasizing the value of drivers and creating technology to optimize the fleet-to-driver relationship.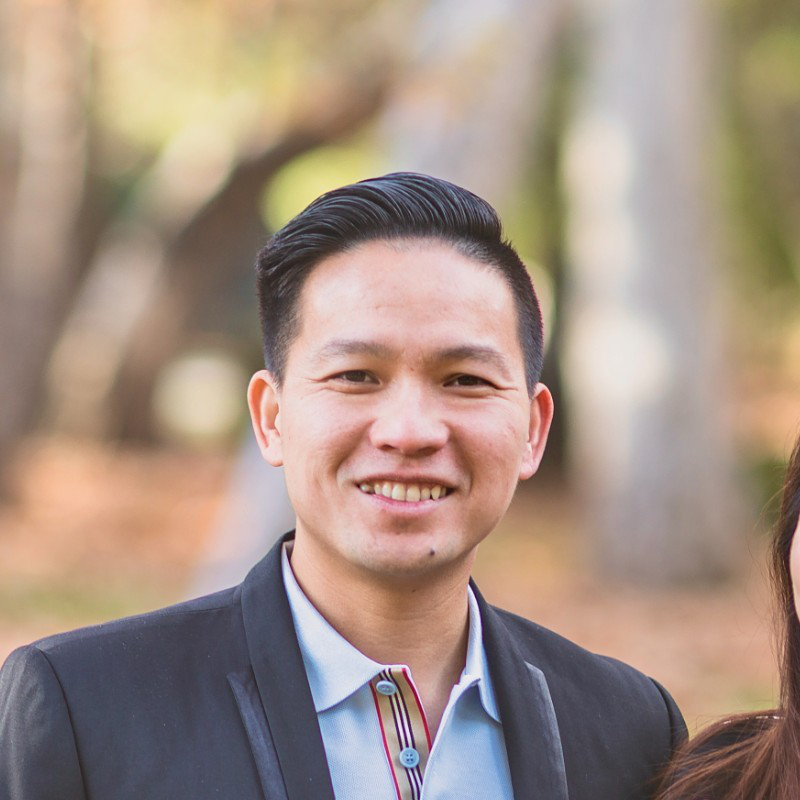 "The idea for Haul was inspired by the thought that we could take all the best parts of the gig economy – like flexibility and transparent pay – and build a new employment model that created stability for the drivers," noted Nguyen Le, chief technology officer. "Through full-time employment, driver-centric products and training opportunities, we want to inspire drivers to look at their job as a skilled trade with huge upside."
Finding the right fit
A centerpiece of Haul's technology platform is the Fleet Portal. Henry describes this as a managed marketplace for fleets to create orders and to see drivers that have matching qualifications.
When a customer creates an order they can immediately review "shadow files" of drivers that match and then get visibility to the full qualifications of drivers it wants to pursue. Haul conducts job interviews with the driver and arranges face-to-face interviews with fleets via Zoom or Google Hangout.
Once fleets accept drivers, they use a dispatching feature in the Fleet Portal and drivers use the mobile app to look for assignments and choose their schedules.
At the moment, Haul is focused on working with fleets, such as food distributors, that have local and regional operations for "stitching together driver demand for a tight localized market," Henry said.
Fleets most likely to use Haul have a labor shortage from experiencing growth, seasonality or unexpected turnover. The company is now operating in California, Texas and Georgia with plans to expand operations nationally.
Henry said the company now has more than 600 driver applicants, of which nearly 200 have been completed and fully vetted. Haul has seven active customers with a heavy concentration in dedicated transportation, Henry said.
Drivers who are in the queue waiting for work assignments do not earn money from Haul, since they are paid by the hour. They may be employed elsewhere while they wait for their first Haul opportunity.
"We have some pretty large opportunities in the pipeline right now," he added. "Our goal is we want to be that platform that allows [drivers] to hedge themselves."
Looking to the future, both Henry and Nguyen Le do not see autonomous vehicles replacing the demand for drivers. If anything, fleets will need to hire drivers to pilot new technologies long before they replace them.
"None of us will be around when we see full autonomous trucks," Henry said.
Source: Aaron Huff, CCJ senior editor
https://www.ccjdigital.com/business/article/14939894/tech-startup-haul-seeks-to-match-truck-drivers-to-fleets